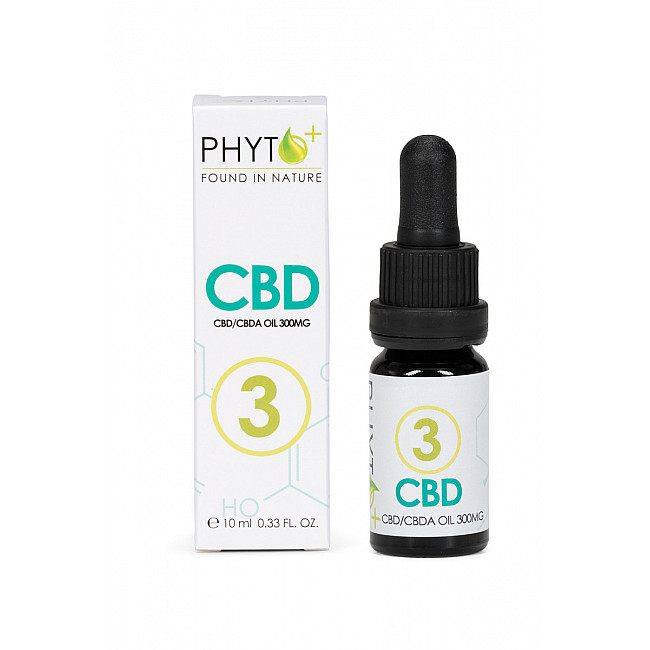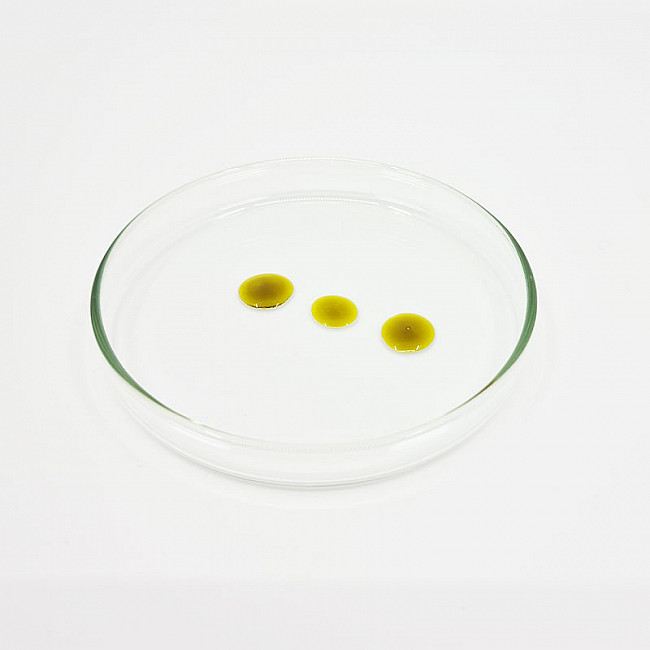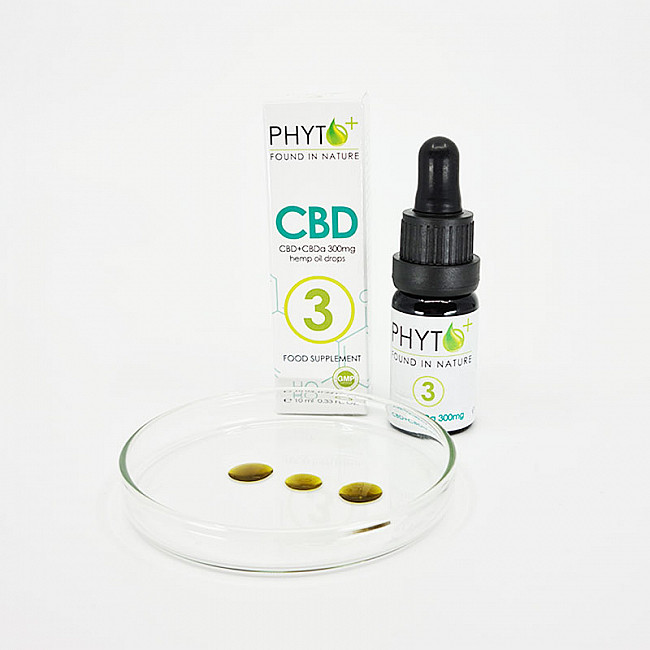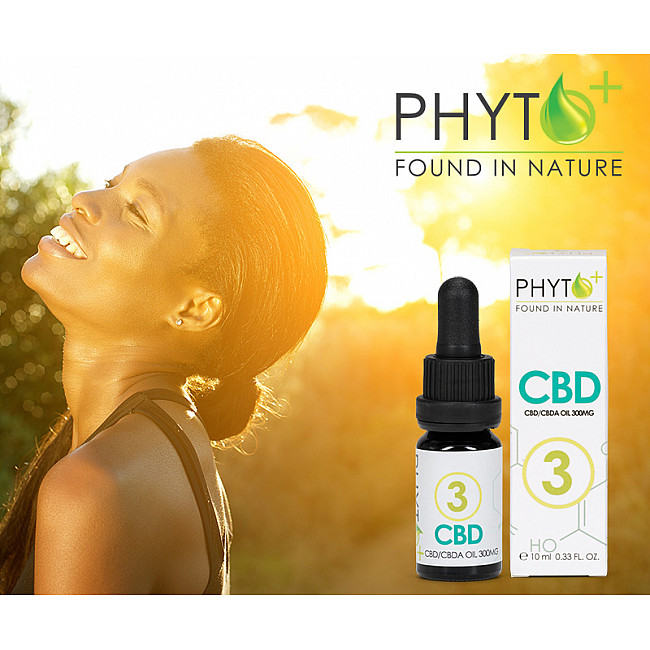 CBD Oil Drops 3% | 300mg
Description
FULL SPECTRUM | MILD FORMULA | FOR BEGINNERS
Description
Phyto Plus® CBD Oil 3% is a full-spectrum hemp oil that contains all the essential cannabinoids, terpenes, and flavonoids necessary to boost your body. Hemp oil is a rich source of cannabinoid compounds that positively affect and benefit your body's endocannabinoid system. In addition, you can enjoy the benefits of essential fatty acids and vitamins for a healthy and balanced lifestyle. Our high-quality CBD is infused with natural hemp seed oil, making it a 100% natural product that is easy to use, quickly absorbed by the body, and highly effective. Buy your CBD Oil 3% today!
3 or more 16.32 USD
5 or more 15.64 USD
10 or more 14.61 USD
Stock:

In Stock

Product:

CBD Drops 300mg

EAN:

8718719450123
Phyto Plus® Services
🚛
FREE SHIPPING WORLDWIDE
On all orders over € 100*
⭐⭐⭐⭐
4/5 STAR RATING
customers rated us "Excellent" on Trustpilot
Buy CBD Oil Drops 300mg | mild formula
Our mild formula CBD oil drops are a perfect addition to your daily health routine. This unprocessed, pure, cold-pressed hemp oil contains the full spectrum of essential cannabinoids, such as CBD + CBDa, CBDv, CBG, CBGa, CBC, and CBN, and is also rich in Vitamin E, Omega-3 and Omega-6 (in the perfect ratio), and essential minerals. By incorporating this 100% natural CBD oil into your daily routine, you can support your immune system and regulate any imbalances in your body.
We also offer CBD oil 3% in a multipack, which is more cost-effective than purchasing individual bottles of CBD oil 3% from PHYTO+. With the multipack, you can have this powerful CBD oil in stock for at least 90 days. Click here for our CBD oil 3% multipack.
What's in our CBD Oil Drops 3% | 300mg?
This dropper bottle contains full-spectrum oil for the entourage effect, rich in 300mg CBD + CBDa. Each drop of this beneficial oil contains 1mg CBD+CBDa. This drip-proof bottle contains 10ml of CBD oil, which equals 300 drops. This unique dripping formula is made from premium-quality hemp extract. We blend our extracts with 100% natural hemp seed oil derived from the same EU-grown hemp.
Do you want stronger CBD oil? Click here for CBD Oil 5%
Product content
Cannabidiol percentage
300mg per dropper bottle
Weight
10ml
Cannabinoids
CBD, CBDa, CBDv, CBC, CBG, CBGa, CBN
Spectrum
Full-spectrum | Raw CBD extract
Carrier oil
Hemp seed oil
Terpenes
Myrcene, Limonene, Alpha & Beta-pinene, Linalool, B-caryophyllene, Caryophyllene oxide, Terpinolene and, Humulene.
Other natural molecules
Cannabis plant waxes, alkalies, nitrogenous compounds, amino acids, aldehydes, ketones, flavonoids, glycosides, vitamins, pigments, water, co-factors and, co-nutrients.
Extraction method
SuperCritical Co2 Extraction
Certifications
GAP certified | GMP/ISO certified
Allergy information
Allergy information
Contains naturally occurring limonene and linalool.
Combination of drug use
When using regular medicines, caution is always advised. Always check the leaflet or consult your doctor for your medicine if you can consume grapefruit or grapefruit juice in combination with these medicines. Using high levels of Cannabidiol in combination with your regular medicines may affect the P450 enzyme. As a result, both products are not properly processed in your system (in the liver). Nevertheless, Cannabidiol is a very safe natural product.