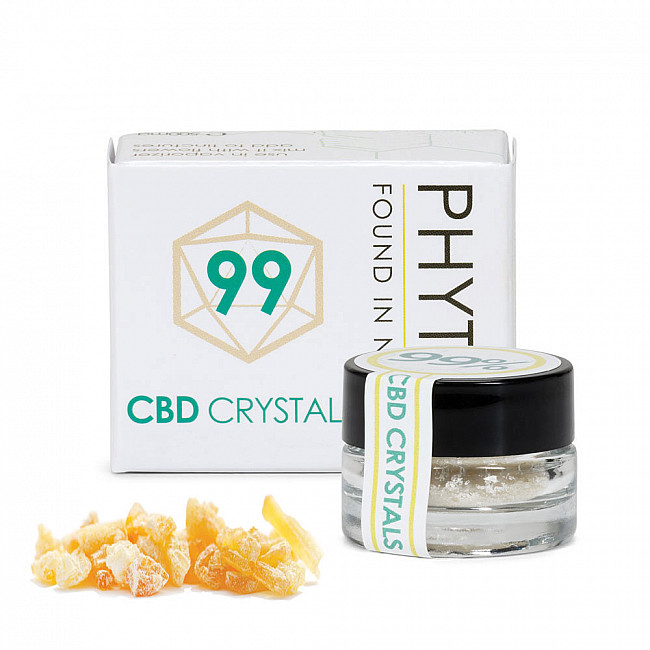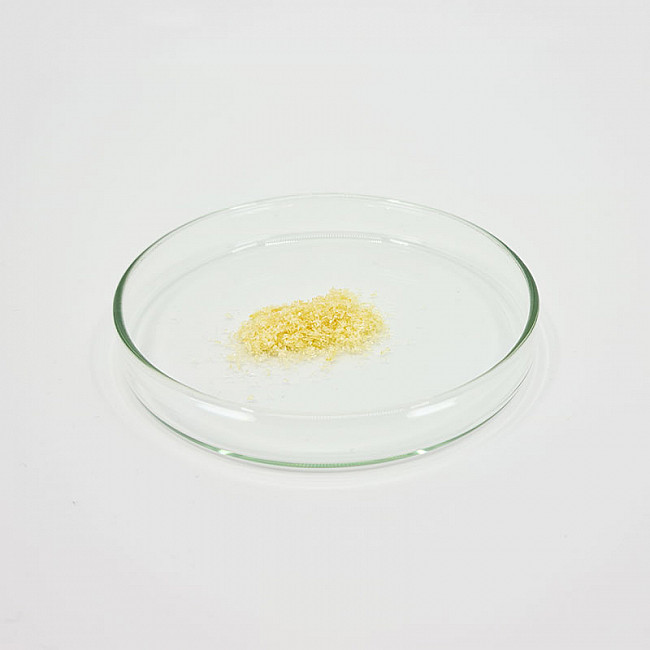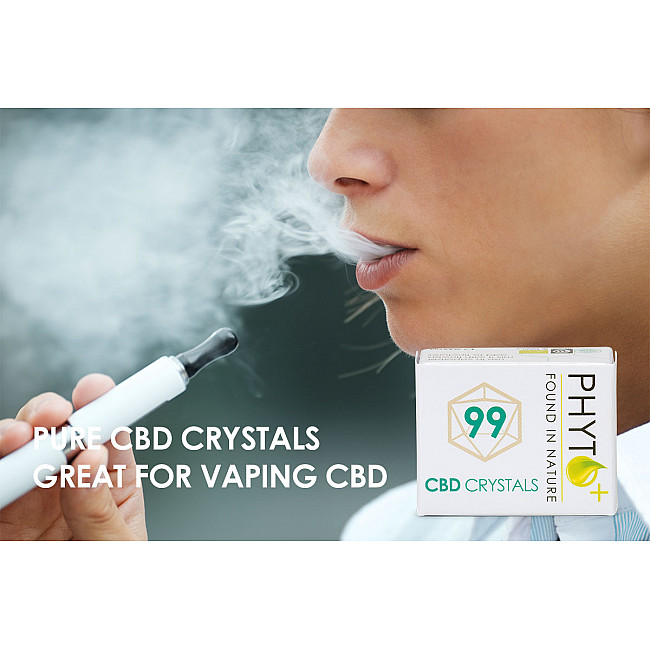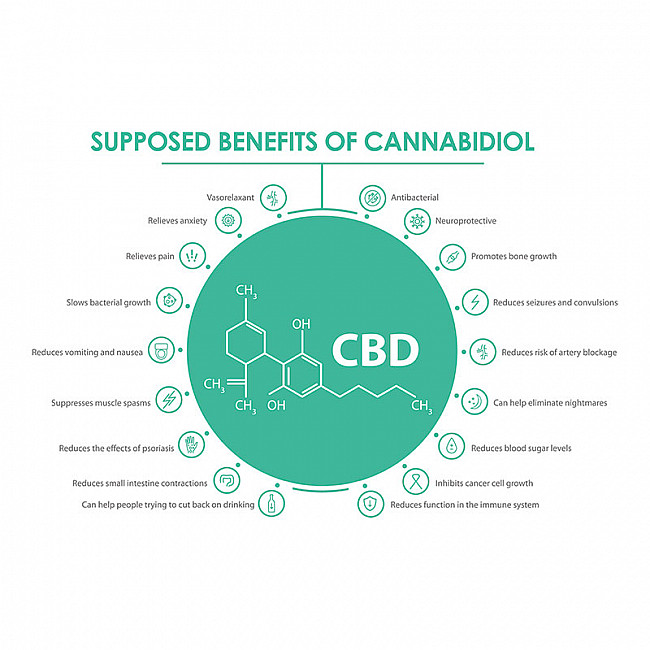 CBD Isolate | Crystals pure 99%
Description
PURE CANNABIDIOL | ULTRA STRONG | GREAT FOR VAPING
Description
Experience the purest form of CBD with CBD Isolate. This nearly white, powdery CBD extract is 99% pure CBD, making it the ideal choice for those who want to consume CBD in its purest form. CBD Isolate or Crystals from Phyto Plus® is known for its versatility and high CBD content, allowing you to easily determine and adjust your dosage. Another advantage is that these pure crystals are completely flavorless, making them easy to incorporate into edible products or beverages or even vaping.
If you are already familiar with CBD and enjoy being creative, then CBD Isolate 99% is the perfect choice for you. Use it for instant relief by vaping these high potent white crystals or create your own CBD tinctures, cakes or muffins, or even CBD shampoo. You can also make your own CBD oil drops with a pure carrier oil of your choice. With its high purity and versatility, Phyto Plus® CBD Isolate 99% is the ultimate CBD product.
3 or more 37.21 USD
5 or more 33.48 USD
10 or more 33.29 USD
Stock:

In Stock

Product:

CBD Isolate 99%

EAN:

8718719450505
CBD Isolate | Crystals Pure 99% | strong formula
CBD Isolate is the cleanest and purest form of CBD available. CBD isolate oil or crystal is the way to take CBD in its purest form. This almost-white powdery CBD extract is a very high concentration of 99% CBD. This versatile powder formula makes it easy to determine and adjust your dose. CBD isolate is best known for its versatility and high CBD content. Another beneficial asset is that these pure CBD crystals are completely tasteless. This makes CBD isolate from Phyto Plus easy to process, such as edible products or drinks. If you are already familiar with CBD and like to be creative, CBD Isolate 99% is the ideal choice for you. Think of CBD tincture, CBD cake, or even CBD shampoo. You can make CBD Oil Drops yourself with a pure carrier oil of your choice.
CBD Isolate is often used with a vaporizer. Vaping CBD isolate has an instant effect on your body. With a normal CBD Oil, it usually takes half an hour for the Cannabidiol to reach your endocannabinoid system fully. When you vape the pure crystalline form of CBD, it is immediately absorbed into your system. Add the crystals to a handheld or tabletop vaporizer with a crystal/isolate chamber.
CBD Isolate | Crystals Pure 99% is so pure; our advice is to use it in very small amounts. This way, you can slowly build up to the right dose.
To manufacture this 99% pure CBD Isolate, our experienced CBD specialists use the cleanest and safest extraction method with Co2. We remove all other plant ingredients resulting in a 99% CBD Isolate of the best quality. We do not use chemicals for our processes. All Phyto Plus CBD Extracts are produced from hemp from our European farms. Buy your cbd isolate oil online today!
Interested in a strong dose of CBD oil? Click here for
CBD Oil 15%
Product content
Cannabidiol percentage
500mg per 1/2gram
Weight
0.5 gram
Cannabinoids
CBD (isolated)
Spectrum
CBD isolate
Carrier oil
None
Terpenes
None
Other natural molecules
None
Extraction method
Supercritical Co2 Extraction
Certifications
GAP certified | GMP/ISO certified
Allergy information
Allergy information
There are no known allergies recorded for Phyto Plus CBD crystals.
Combination of drug use
When using regular medicines, caution is always advised. Always check the leaflet or consult your doctor for your medicine if you can consume grapefruit or grapefruit juice in combination with these medicines. Using high levels of Cannabidiol in combination with your regular medicines may affect the P450 enzyme. As a result, both products are not properly processed in your system (in the liver). Nevertheless, Cannabidiol is a very safe natural product.