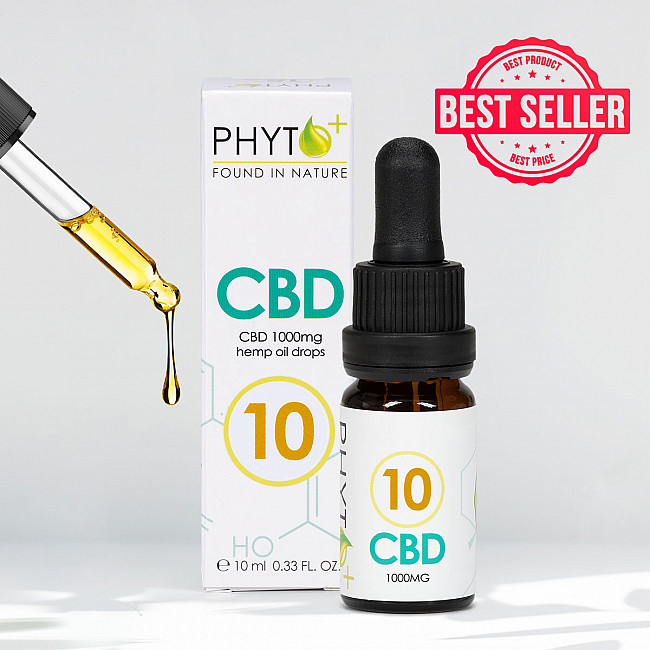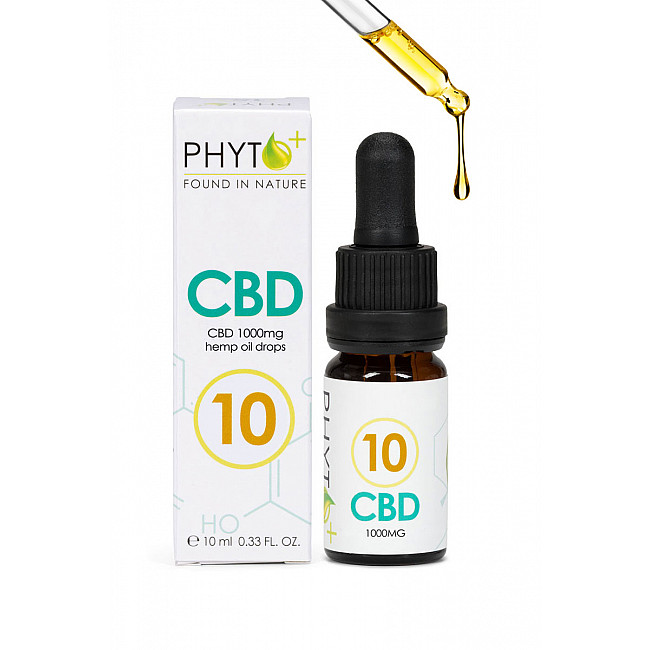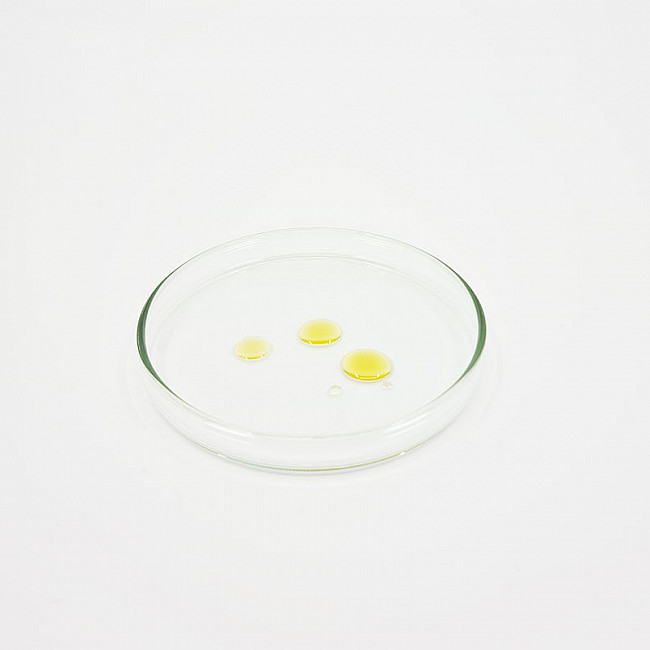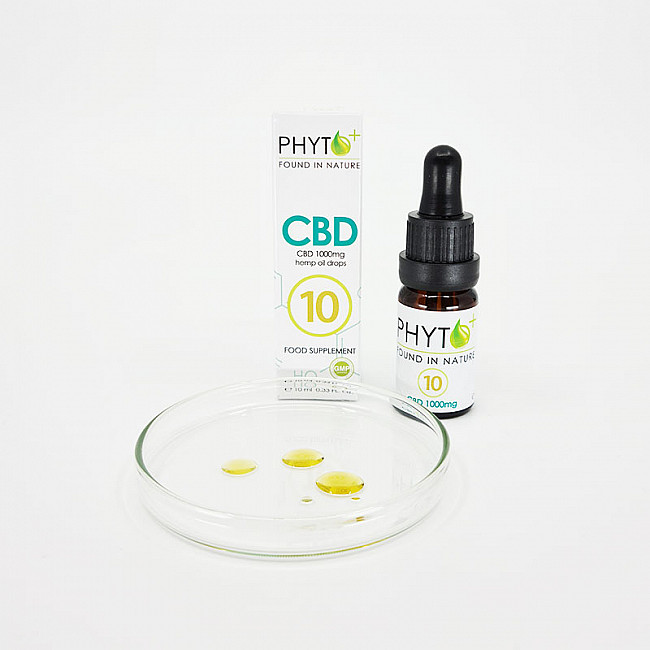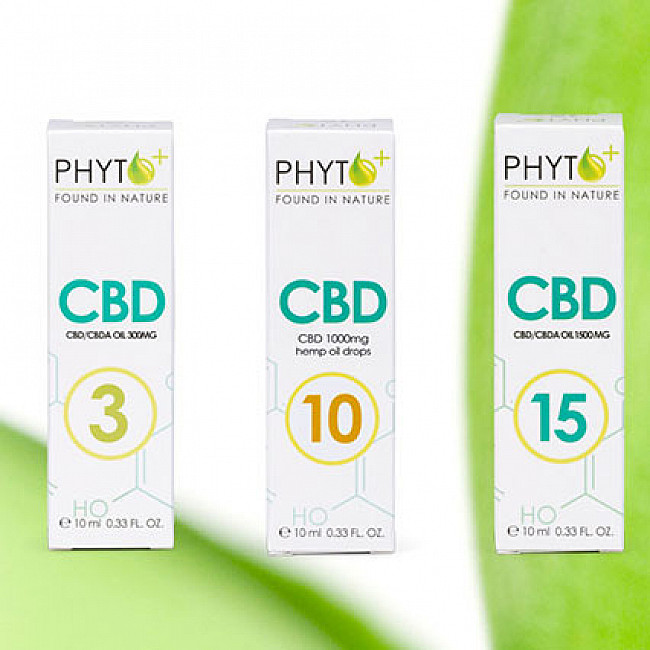 CBD Oil Drops 10% | 1000mg
Description
FULL SPECTRUM | MEDIUM FORMULA | MILD TASTE
Description
Our Phyto Plus® CBD Oil 10% is a medium-strong hemp oil. Due to the full spectrum formula, all cannabinoids, such as CBD, CBDa, CBG, and CBN, are abundantly present in this magnificent product. Powerful cannabinoids are important for supporting the immune system and contribute to the balance of the body and mind. This amazing product contains 1000mg CBD+CBDa of the best quality. What makes this oil special is that it has undergone an extra delicate cold filtering process. In this process, we preserve essential cannabinoids, terpenes, and flavonoids. As a result, a brightly golden colored hemp oil remains, with the utmost delicate taste. Do you want to buy a helpful CBD with a mild taste? Phyto Plus® CBD oil 10% is the best choice for you.
3 or more 51.97 USD
5 or more 49.96 USD
10 or more 47.01 USD
Stock:

In Stock

Product:

CBD Drops 1000mg

EAN:

8718719450291
Phyto Plus® Services
🚛
FREE SHIPPING WORLDWIDE
On all orders over € 100*
⭐⭐⭐⭐
4/5 STAR RATING
customers rated us "Excellent" on Trustpilot
CBD Oil Drops 1000mg | medium strength
Our medium-strength CBD Oil 1000mg (10 percent) is a full spectrum (delicate filtered) formula. This is an ideal addition to your daily health routine if you want to get the most out of CBD. The main cannabinoids, such as CBD, CBG, CBC, and CBN, are abundantly present in this helpful oil. In addition to cannabinoids, this hemp oil is rich in terpenes, flavonoids, vitamin E, omega-3 + -6 (the perfect ratio), and essential minerals to experience the ultimate entourage effect. This 100% natural hemp oil supplement can be added to your daily health routine to support your immune system and regulate the imbalances in your body.
CBD drops are the easiest way to take CBD. You can take CBD oil 10 in several ways. Place the drops under your tongue and wait 60 seconds before swallowing. But also add the desired dose of CBD to your favorite drink, smoothie, or juice. You can repeat or alternate your intake choice several times a day. Simple, fast, and effective!
CBD oil 10% from PHYTO+ is also available as an affordable multipack. This saves you money on your purchase and gives you a nice supply for at least 90 days. Click here for CBD 10 Multipack.

What is in CBD oil 10% | 1000mg
1000mg of powerful CBD + CBDa is present in this medium formula full-spectrum oil. Gold-colored oil drops with a smooth and delicate taste due to the fine extra filtration process. One single drop contains 3.3 mg of Cannabidiol. The carrier oil used in this tasty product is hemp seed oil from the same hemp harvest. CBD Hemp Oil 10% comes in a 10ml drip-free bottle with a total amount of 300 drops.

Cannabinoids:
CBD, CBDa. CBG, CBC, CBN, hemp seed oil, terpenes, macronutrients, flavonoids, and naturally occurring molecules. Please refer to the product specifications for more detailed information.
How do you use 10% CBD oil from Phyto Plus?
Use it two to three times a day. Place 2 to 5 drops under your tongue and hold for 60 seconds before swallowing. Or add the drops to your favorite drink, smoothie, or juice.

New users: start with a dosage of one drop daily. Increase by one drop per intake every three days until you reach the desired dose. (Usually, this is around day 12).
Do you want stronger CBD oil? Click here for CBD Oil 15%
Product content
Cannabidiol percentage
1000mg per dropper bottle
Weight
10ml
Cannabinoids
CBD, CBC, CBG, CBN
Spectrum
Full spectrum | Delicate filtered CBD extract
Carrier oil
Hemp seed oil
Terpenes
Myrcene, Limonene, Alpha & Beta-pinene, Linalool, B-caryophyllene, Caryophyllene oxide, Terpinolene, and Humulene.
Other natural molecules
Cannabis plant waxes, alkalies, nitrogenous compounds, amino acids, aldehydes, ketones, flavonoids, glycosides, vitamins, pigments, water, co-factors, and co-nutrients.
Extraction method
SuperCritical Co2 Extraction
Certifications
GAP certified | GMP/ISO certified
Allergy information
Allergy information
Contains naturally occurring limonene and linalool.
Combination of drug use
When using regular medicines, caution is always advised. Always check the leaflet or consult your doctor for your medicine if you can consume grapefruit or grapefruit juice in combination with these medicines. Using high levels of Cannabidiol in combination with your regular medicines may affect the P450 enzyme. As a result, both products are not properly processed in your system (in the liver). Nevertheless, Cannabidiol is a very safe natural product.