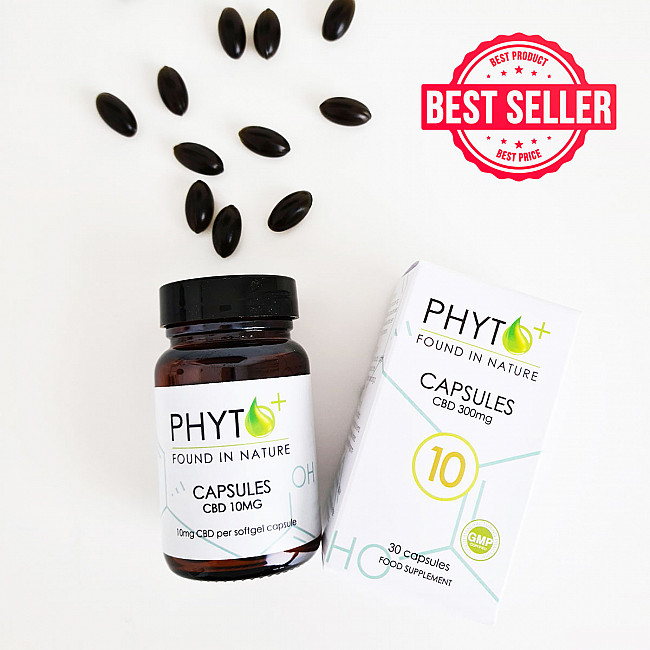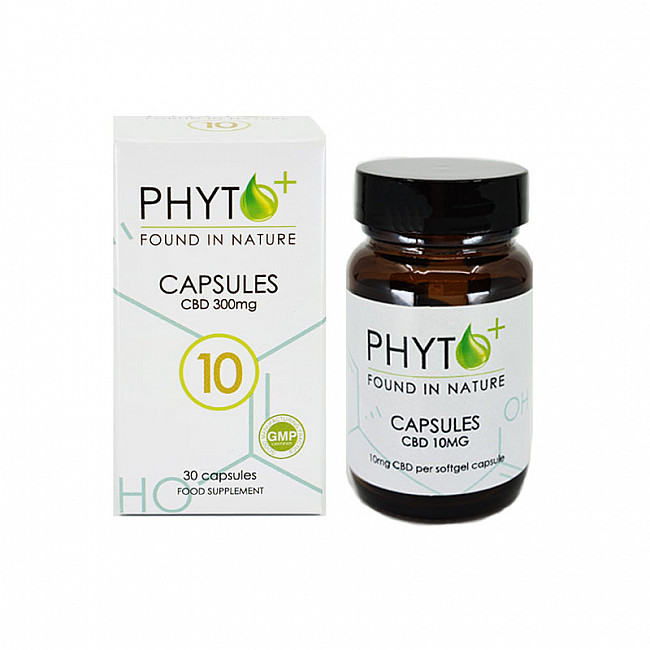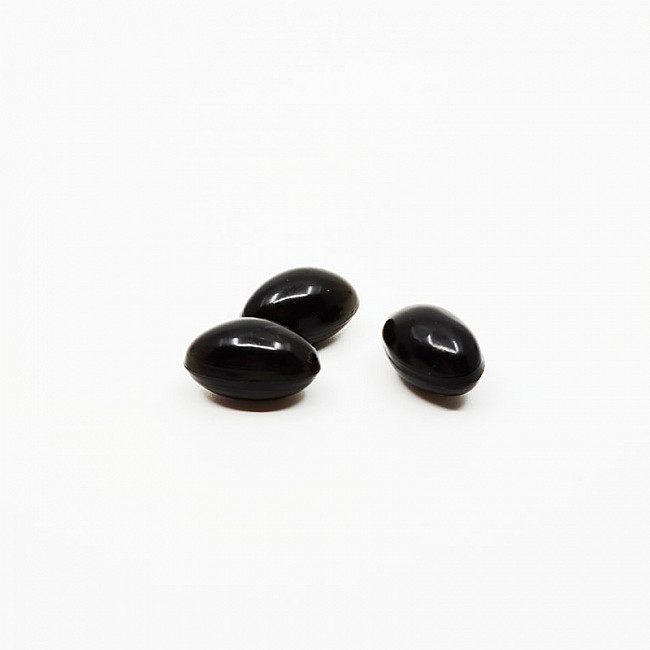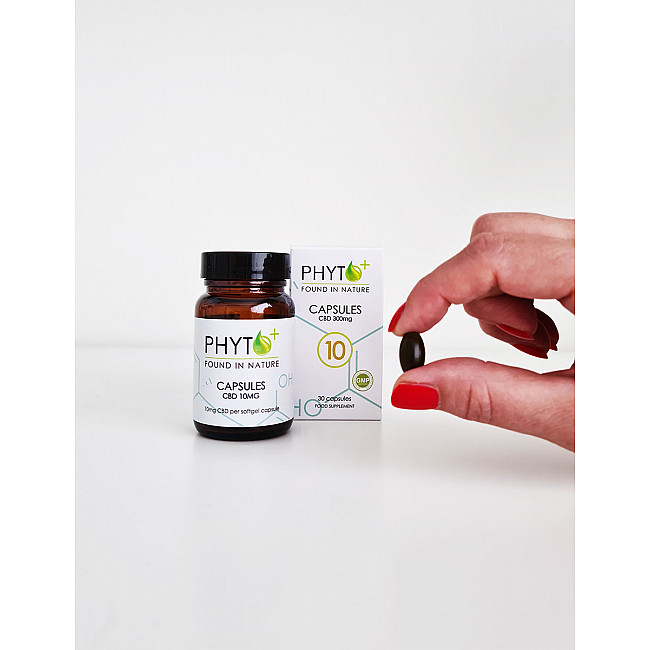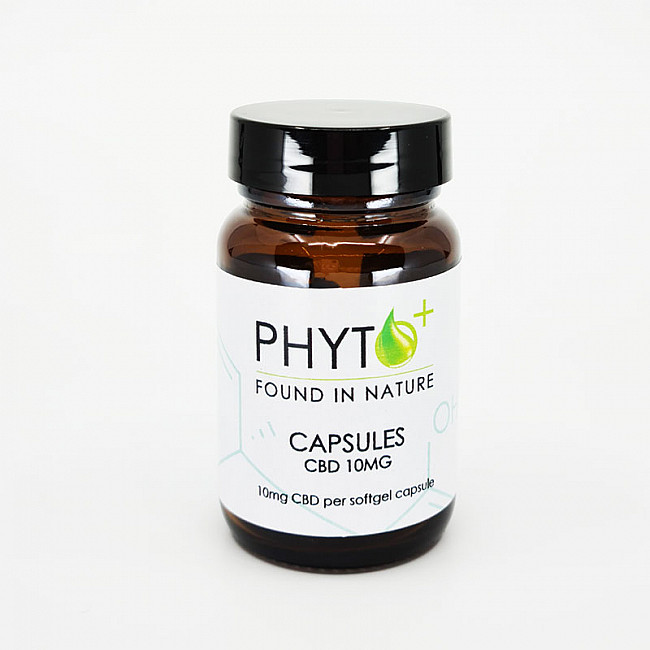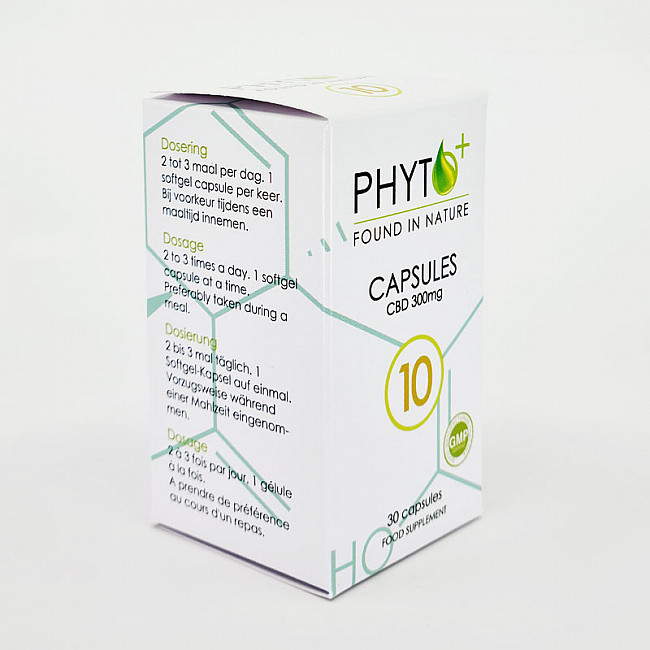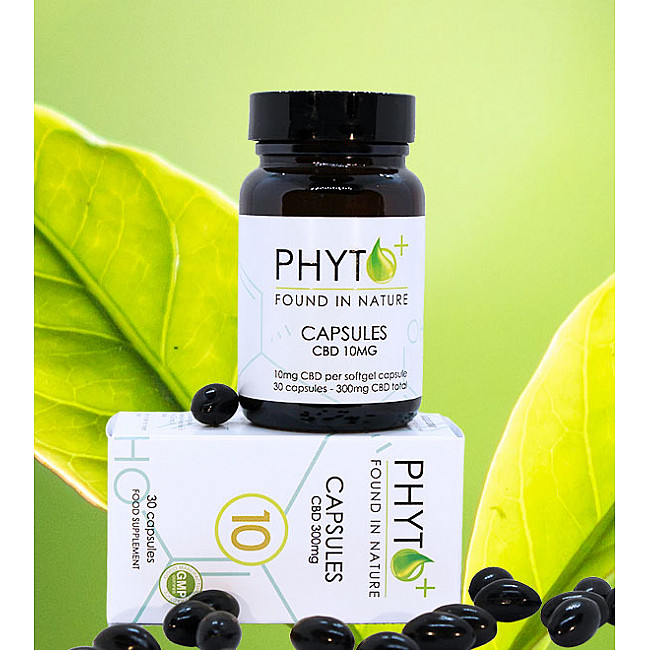 CBD Capsules 10mg | 300mg total
Description
FULL SPECTRUM | MEDIUM FORMULA | NON-HEMP FLAVORED
Description
Do you want to buy Phyto Plus® CBD Oil Capsules 10? These delicate capsules are a must-have for anyone who wants to experience the powerful effects of CBD. With 10mg per softgel capsule, these capsules are perfect for beginners just starting with CBD. They're also great for travel, as they're easy to use and non-hemp-flavored. You can enjoy the amazing effects of these outstanding CBD full-spectrum capsules without worrying about what others might think.
With a medium formula, these capsules are a great middle-ground between a mild and strong effect. They're full spectrum and vegan, meaning they contain all the beneficial cannabinoids found in natural hemp. So whether you're new to CBD or a seasoned user, for a quick and easy way to get your daily CBD doses, Phyto Plus® CBD Oil Capsules are the perfect choice for you!
3 or more 22.70 USD
5 or more 20.69 USD
10 or more 19.56 USD
Stock:

In Stock

Product:

CBD Capsules 10mg

EAN:

8718719450512
CBD Capsules 300mg total | mild formula
All the goodness of hemp in a single capsule. That is the power of Phyto Plus CBD Capsules 10mg. You enjoy all the benefits of this full-spectrum CBD formula without the aftertaste of hemp oil. Quickly and effectively add unfiltered CBD, with Omega 3, Vitamin D and Vitamin E, Terpenes, Flavonoids, and other vital phytonutrients to your daily health routine to promote overall well-being and support your immune system.
CBD and other cannabinoids influence your body's cannabinoid system positively. This system contributes to specific functions in your body, such as appetite, sleep, and the proper functioning of the immune system. With these medium-strength CBD Oil Capsules 10mg as a daily supplement, you help regulate the imbalance in your body strictly naturally.
With CBD capsule 10mg, you are always assured of a reliable dose. It is the simplest and fastest way of CBD intake. If you are traveling or are on the road a lot, a CBD capsule of 300mg total is convenient for you. You can discreetly take your exact dose of CBD capsule at any time of the day. Each softgel capsule contains 10mg of CBD. Our unique formula CBD oil capsules include CBD extract and a vegan shell. So our CBD capsules are vegan-friendly.
Some benefits of CBD softgel capsules 10mg
Discreet and easy to use
Exact dosage
Odorless and tasteless
Easy to swallow (especially for people with swallowing problems)
Because we believe in the extraordinary power of the hemp plant, and we want to preserve that power for you in our CBD oils, we process our CBD products uniquely and innovatively without chemicals. Our CBD extracts are produced delicately with Co2 by our cannabinoid specialists. The Co2 extraction process is the safest and cleanest method of extracting cannabidiol.
Our unique CBD capsules with essential cannabinoids are made from freshly picked hemp from our hemp fields in Europe. Under strict pharmaceutical "Good Manufacturing Practice" standards, our experienced experts create the purest quality CBD oil capsules to ensure you get exactly what we show on the label.
How do you use 10mg CBD capsules from Phyto Plus?
CBD capsules of 10 milligrams can be used 1 to 5 times daily. Swallow the softgel capsule with water or other liquid (preferably cold/room temperature).
Do you want more potent CBD capsules? Click here for CBD Capsules 50mg
Product content
Cannabidiol percentage
10mg per capsule
Weight
30 pieces
Cannabinoids
CBD, CBDv, CBC, CBG, CBN
Spectrum
Broad-spectrum | Semi Raw CBD extract
Carrier oil
None
Terpenes
Myrcene, Limonene, Alpha & Beta-pinene, Linalool, B-caryophyllene, Caryophyllene oxide, Terpinolene, and Humulene.
Other natural molecules
Cannabis plant waxes, alkalies, nitrogenous compounds, amino acids, aldehydes, ketones, flavonoids, glycosides, vitamins, pigments, water, co-factors, and co-nutrients.
Extraction method
Supercritical Co2 Extraction
Certifications
GAP certified | GMP/ISO certified
Allergy information
Allergy information
Contains naturally occurring limonene and linalool.
Combination of drug use
When using regular medicines, caution is always advised. Always check the leaflet or consult your doctor for your medicine if you can consume grapefruit or grapefruit juice in combination with these medicines. Using high levels of Cannabidiol in combination with your regular medicines may affect the P450 enzyme. As a result, both products are not properly processed in your system (in the liver). Nevertheless, Cannabidiol is a very safe natural product.