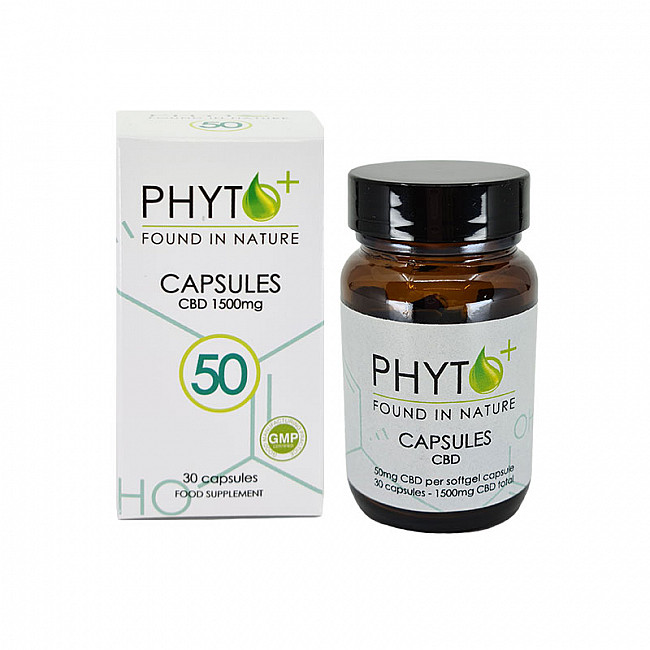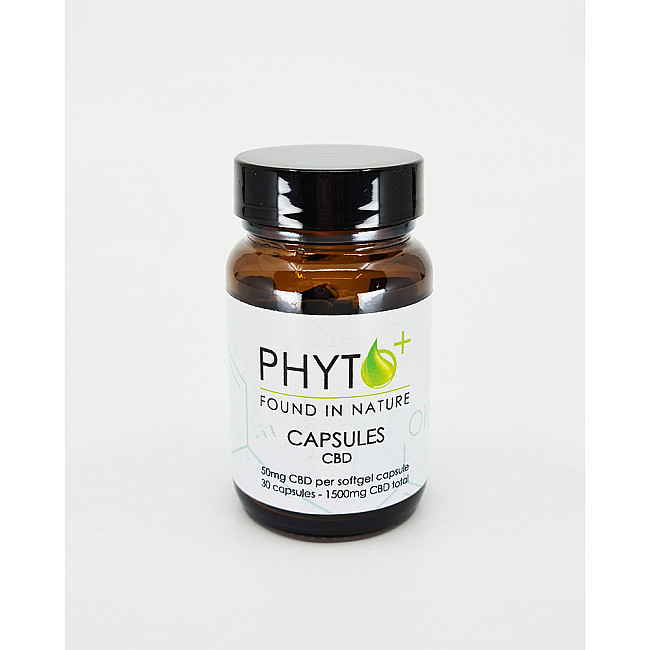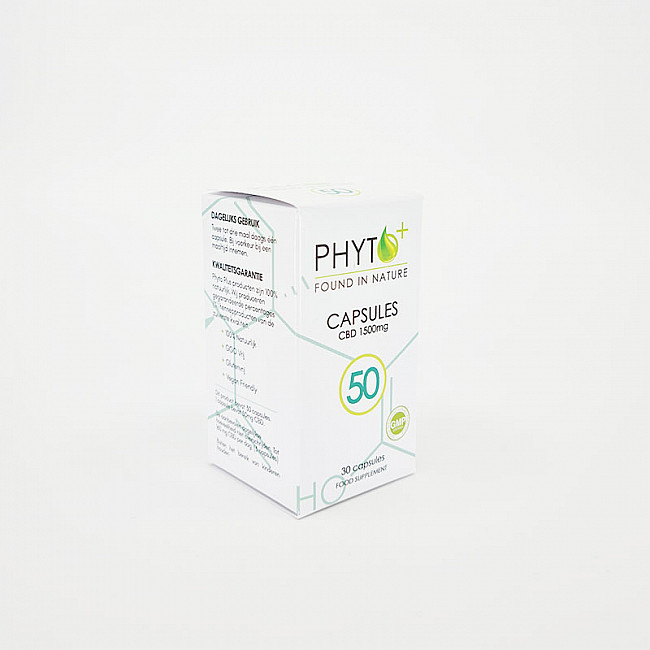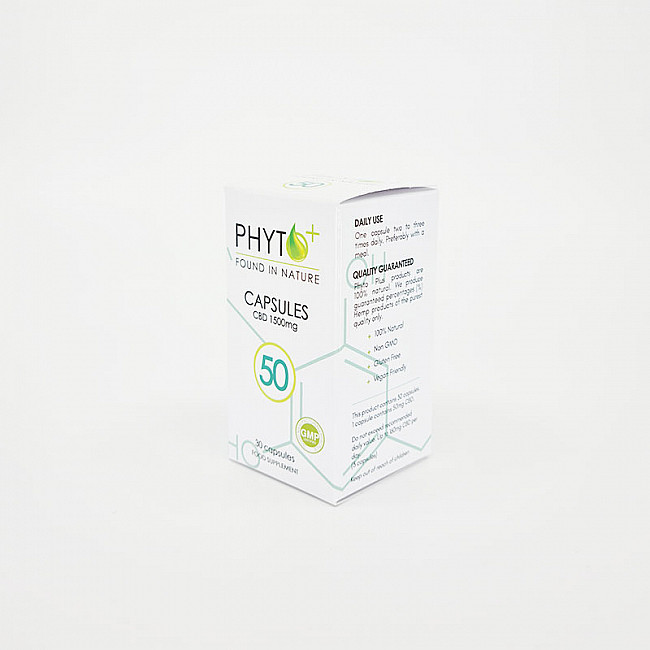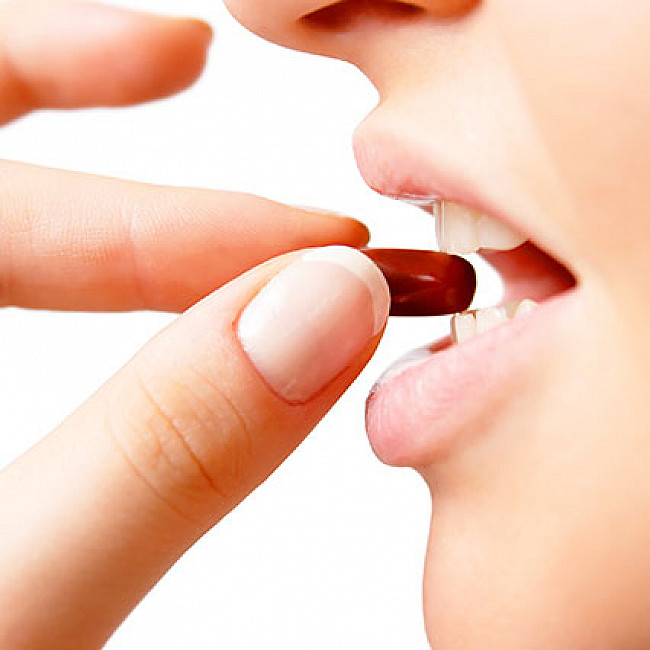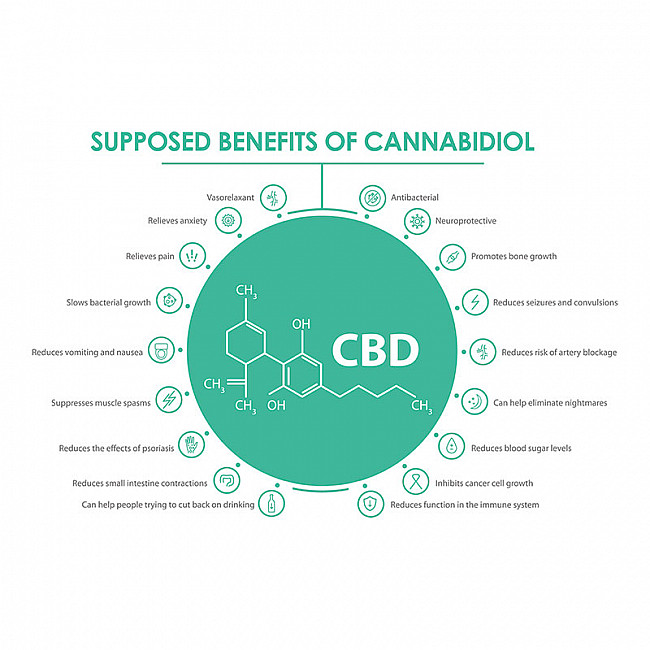 CBD Hemp Oil Capsules 50 | 1500mg total
Description
FULL SPECTRUM | STRONG FORMULA | NON-HEMP FLAVORED
Description
Are you looking for a convenient and powerful CBD oil to boost your wellness? Phyto Plus® CBD Oil Capsules 50mg is a vegan-friendly, full-spectrum formulation perfect for high dosing. They contain 50mg of cannabinoid-rich extract per capsule, which makes them easy to dose and extremely effective. Our capsules are non-hemp flavored, perfect for you if you want to avoid the typical hemp flavor. You can use these travel-friendly capsules anytime you need a quick CBD boost. With powerful beneficial effects and premium quality, these Phyto Plus® CBD Capsules are the perfect addition to your daily wellness routine.

3 or more 87.90 USD
5 or more 83.29 USD
10 or more 78.39 USD
Stock:

In Stock

Product:

CBD Capsules 50mg

EAN:

8718719450529
CBD Hemp Oil Capsules 1500mg | strong formula
Enjoy all the beneficial effects of CBD Hemp Oil in just one capsule. Phyto Plus CBD Oil Capsules 50 is an extra-strong CBD formula specially formulated for those who need high doses of Cannabidiol. A simple and effective intake of your daily CBD without the aftertaste of hemp oil. This vegan-friendly, unfiltered CBD oil extract holds not only all active Cannabinoids but also Terpenes, Flavonoids, Essential Fatty Acids Omega 3 + 6, Vitamin D, Vitamin E, and other vital phytonutrients. CBD Hemp Capsules 50 are a great addition to your daily health routine to promote your overall well-being and support your immune system in an all-natural way.
With these powerful CBD Hemp Oil Capsules 50 as a daily supplement, you positively influence your body's endocannabinoid system. The endocannabinoid system contributes to specific bodily functions like sleep, appetite, and your body's defense system.
CBD Capsules from Phyto Plus are a godsend if you like to travel or spend a lot of time outdoors. At any time of the day or night, you can take your exact dose of Cannabidiol discreetly. You will always have a reliable amount of CBD Hemp Oil within reach. Simple and easy!
Benefits of CBD Oil Capsules 50 milligrams
Discreet and easy to use
Exact dosage
Odorless and tasteless
Easy to swallow (especially for people with swallowing problems)
Travel Friendly
100% Vegan
Each CBD capsule contains 50mg of Full-spectrum CBD Hemp Extract in a 100% vegan shell. Our unique CBD formula is guaranteed premium quality. All CBD Capsules 50 are made from Hemp Oil harvested and produced from our own grown hemp in Europe.
Our team of experienced cannabinoid experts creates the purest quality CBD under strict pharmaceutical "Good Manufacturing Practice" standards. To preserve the extraordinary power of the hemp plant, we use the most innovative and safest Co2 extraction methods available.
How do you use 50mg CBD capsules from Phyto Plus?
CBD Oil capsules of 50 milligrams can be used 1 to 5 times daily. Swallow the softgel capsule with water or other liquid (preferably cold/room temperature).

Product content
Cannabidiol percentage
50mg per capsule
Weight
30 pieces
Cannabinoids
CBD, CBDv, CBC, CBG, CBN
Spectrum
Broad-spectrum | Semi Raw CBD extract
Carrier oil
None
Terpenes
Myrcene, Limonene, Alpha & Beta-pinene, Linalool, B-caryophyllene, Caryophyllene oxide, Terpinolene, and Humulene.
Other natural molecules
Cannabis plant waxes, alkalies, nitrogenous compounds, amino acids, aldehydes, ketones, flavonoids, glycosides, vitamins, pigments, water, co-factors, and co-nutrients.
Extraction method
Supercritical Co2 Extraction
Certifications
GAP certified | GMP/ISO certified
Allergy information
Allergy information
Contains naturally occurring limonene and linalool.
Combination of drug use
When using regular medicines, caution is always advised. Always check the leaflet or consult your doctor for your medicine if you can consume grapefruit or grapefruit juice in combination with these medicines. Using high levels of Cannabidiol in combination with your regular medicines may affect the P450 enzyme. As a result, both products are not properly processed in your system (in the liver). Nevertheless, Cannabidiol is a very safe natural product.